Biblical Teaching
We value God's Word at Prince and want you to find ways to connect with God through the Bible. Whether that's through a Life Group or our Sunday Services, our hope is that you will be engaged in your spiritual growth.
Connect with a Small Group here.
Listen to past messages here.
Engaging Worship
We believe music helps you draw closer in a relationship with God. On Sunday mornings, we design our worship to reach many different generations. "Blended" would be the best way to describe our style. You will hear a mix of modern and ancient songs.
How to Dress
With so many different generations at our church, you will see a multitude of different styles of dress. We want you to feel comfortable. While business casual would probably be most common, jeans are not uncommon for us either - so wear what you would like, we want you to feel right at home here.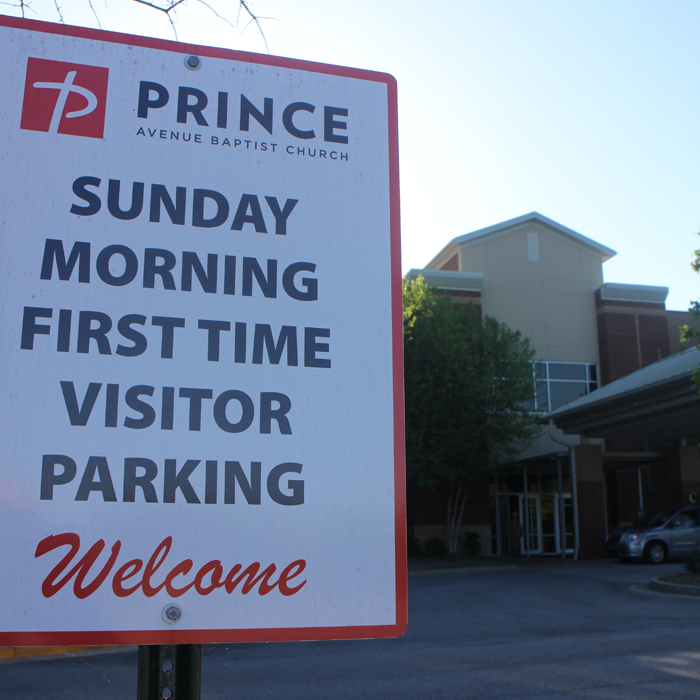 Visitor Parking
We have special parking just for our visitors. When you enter the through our main entrance, follow the church building halfway down the right and you will see our visitor parking. Enter through Entrance C to grab a cup of coffee and meet our greeters!
Welcoming Greeters
We love guests! You will find welcoming greeters at our entrance to help you find your way around campus. Just inside Entrance C near our Visitor Parking, you will find friendly greeters to point you to the right place, and you can even grab a cup of coffee. We look forward to meeting you and answering any questions you may have about anything!
Great Childcare
Your children will have the best day of their week while they are with us. We have something for Birth through 5th Grade during the worship service to ensure that they have a great time and learn about God in a way that they can understand and embrace. Our preschool ministry can be found on the main floor, and K5-5th Grade meet upstairs. Visit our Children's Ministry page to find out more information.
Also, pre-register your children so it makes your first visit that much smoother with us!