21 Days of Prayer and Fasting
January 16–February 5, 2023

We want to see God move in the lives of our community—we want to see more people come to know Him in 2023!


Then he said to his disciples, "The harvest is plentiful, but the laborers are few; therefore pray earnestly to the Lord of the harvest to send out laborers into his harvest." —Matthew 9:37–38

How to participate:
Sign up on the

Prayer & Fasting Calendar

this Sunday
Fill out a

Prayer Card

this Sunday
And most importantly—PRAY!

Prayer & Fasting Calendar


We have a large calendar mounted on the wall in the atrium (outside of the Worship Center)—you can't miss it!
We want a visual reminder over the next 21 days to encourage one another that we're all in this together!

Take time this week to think and pray through your commitment to fasting—from a meal, for an entire day, etc.

This Sunday, stop by the calendar and put your initials on the days you'll participate in fasting.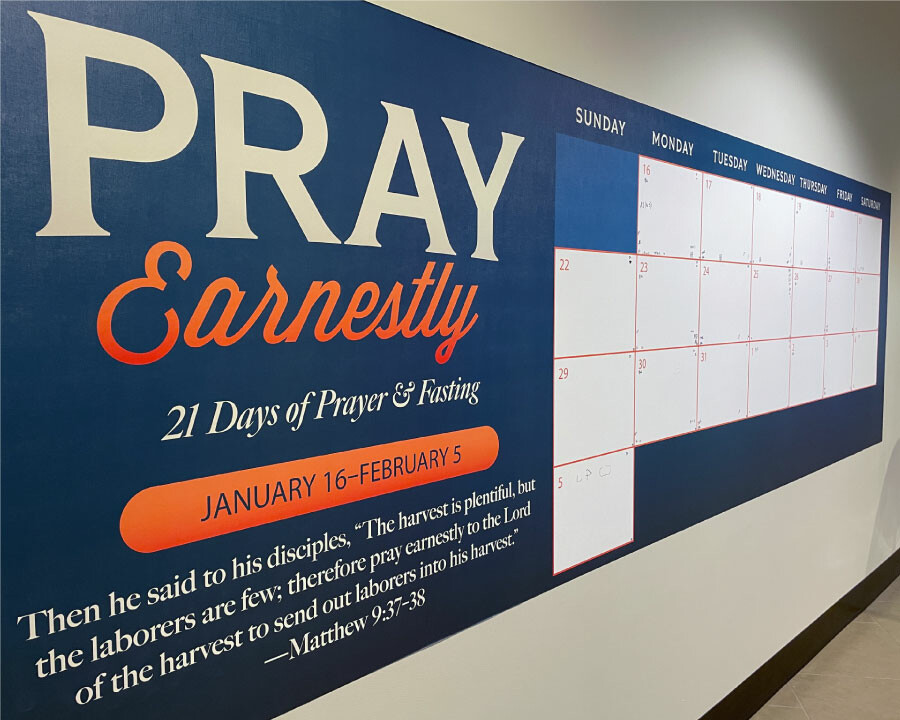 Prayer Cards
This Sunday, January 15, you'll receive a prayer card with a place to write the names of three people you want to see come to trust and follow Jesus this year. We want you to write the names of three people who are in your circle of influence, and we want God to use YOU to be a part of leading these people to Christ!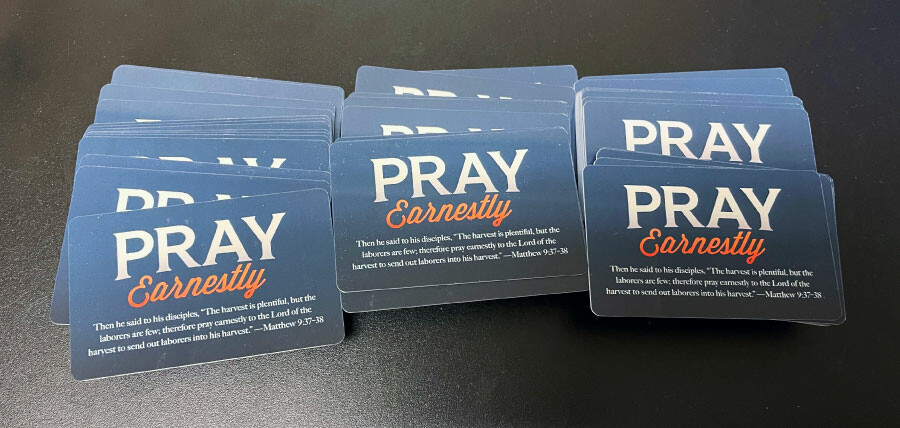 What's My Spheres of Influence?


Fasting Resources
Whether you regularly practice fasting or have never done it before, we want you to participate with us! This is such a great practice to align our hearts with God, and we want you to join us!

We've assembled some resources to help explain the practice of fasting and to encourage you in this discipline.

Fasting Resources