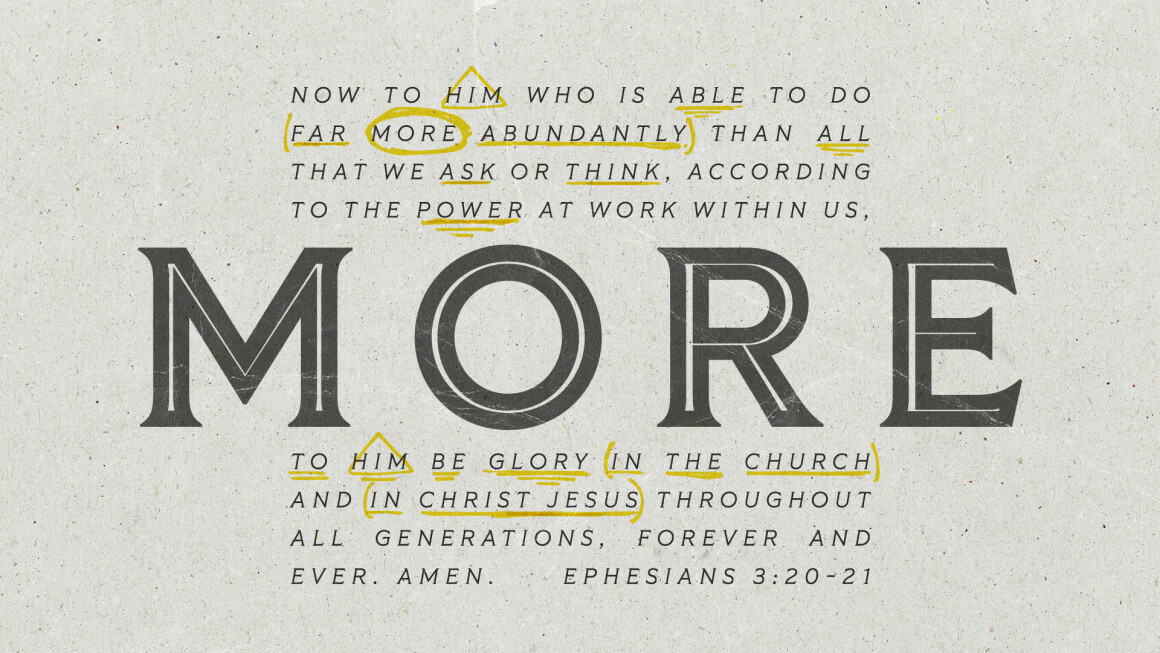 MORE UPDATE - September 29, 2023
Read the latest giving numbers towards reaching our $15 million goal!
---
What is MORE?
This is an exciting time at Prince! We are seeing people saved and baptized, pastors and missionaries equipped and sent, students called into ministry, marriages healed, and hundreds of disconnected families finding a place to call home.
While we love to see what God is doing, we are asking God for more—more of God's presence, more of his power, more of his blessing, more of his miracles, and more of his anointing. But mostly, above all these things, what we really want is more of God.
This desire led to Prince's vision and building plans to carry out the vision. MORE is an opportunity for us—individually and corporately—to seek God's presence in our lives and to be effective at reaching our community for Him.

To carry out our vision, we have a goal of raising $15 million to expand our buildings to better equip future church planters and missionaries as well as create more space for our community to attend Prince and experience God! Will you join us for MORE?!